by supershag on Dec.17, 2011, under Bellini, Buenos Aires, Free Wi-Fi, Happening, Octopus, Osso Bucco, Roof Deck/Patio, Steak, Swordfish, Wine
Sucre was the second restaurant I visited in Buenos Aires and it really seems to have maintained it's popularity. The space is very large and open with minimalist decoration and soft lighting. It gets very noisy so if you want to listen to the great soundtrack get there early (before 10). The kitchen opens into the restaurant so if possible get a table overlooking this. The bar is very well stocked and is located underneath a suspended metal walkway that leads to the restrooms (this definitely brings out the inner cage dancer of some patrons).

The food is simple but excellent. The swordfish and octopus were as good as I have had anywhere.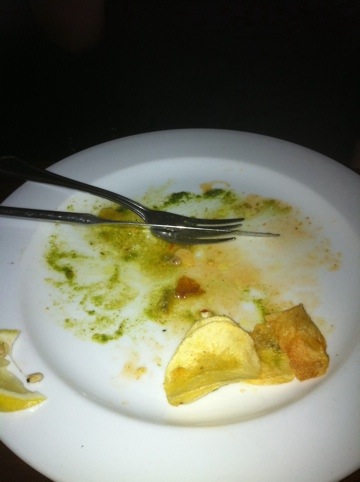 The restaurant is a little of the beaten track and is quite pricey by Argentinian standards but once again well worth a visit.

:Argentina, BA, buenos aires