by supershag on Mar.13, 2012, under Beer, Boston, Champagne, Free Wi-Fi, Happening, Parking/Valet, Wine
Scampo is located in the funky Liberty Hotel in Boston. It is one of the homes of Boston celebrity chef Lydia Shire.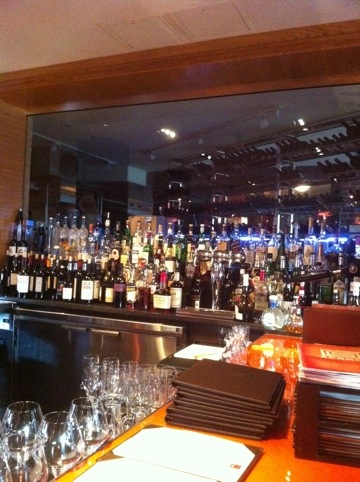 I visited on a Sunday afternoon the the place was nice and quiet.. The restaurant is situated in the West End of Boston right beside Mass General Hospital.

There was a bit of confusion regarding the free Wi-fi but I was very impressed by the staffs help in getting it to work.

Nothing outstanding about the food but it was very good.

I even had pizza.(no cheese of course)

The Irish coffee was very good and finished off a very pleasant afternoon.
To make a reservation

:Boston, Massachusetts, USA