by supershag on May.05, 2012, under Champagne, Chicken, Cocktails, Coffee, Fish, Happening, Los Angeles, Mojito, Music, Parking/Valet, Roof Deck/Patio, Salad, Scallops, Swanky, Veal, Wine
Fig and Olive in Melrose Place is the latest offshoot of the famous NewYork
eaterie.It is well worth checking out the neighborhood as Melrose Place is really happening at the moment.

Decor is very cool and the outside tasting bar looks like a fun place to hang out.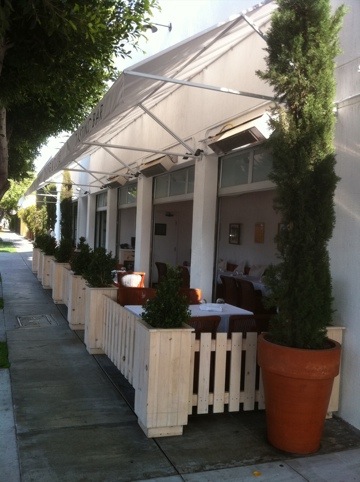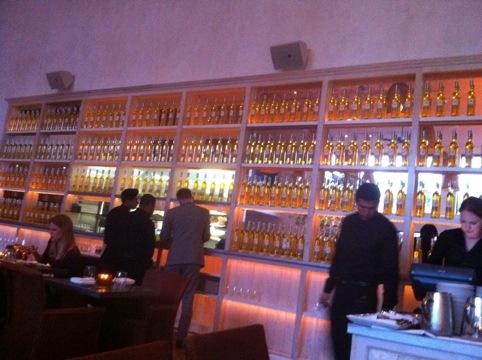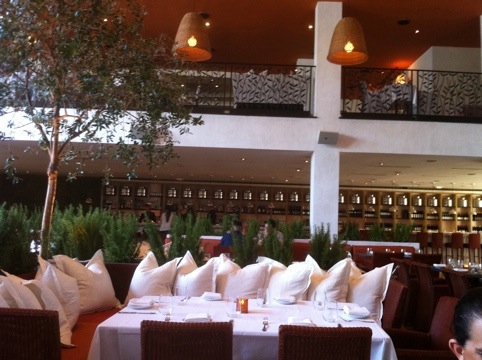 Food was excellent.

Tuna carpaccio was so good nearly forgot to take a photo.

Tuna and scallop salad was also great.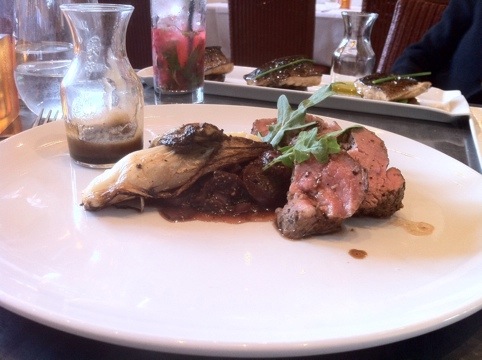 Veal wonderful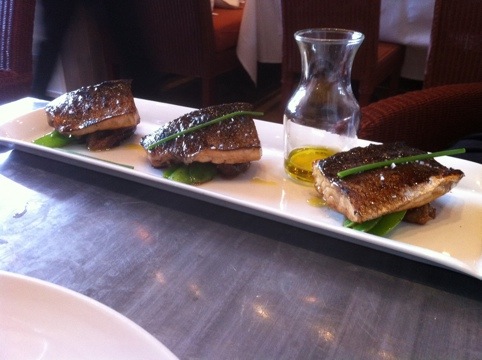 So was the Branzini.

Coffee great as well.
2 thumbs up To make a reservation

:Los Angeles, Melrose Place, USA