by supershag on Oct.13, 2012, under Bellini, Boston, Cocktails, Gluten Free, Happening, Hotels, Mimosa, Novelty, Parking/Valet, Restaurants, Scallops, Steak, Tartar, Wine
We actually started the evening with a few drinks at 'The Lobby Bar' in the atrium of the Liberty Hotel. This building was previously "Boston's Charles Street Jail which had been opened in 1851 as an experiment in prison reformation and closed more than a century later after a judge ruled conditions there were inhumane." (NPR article)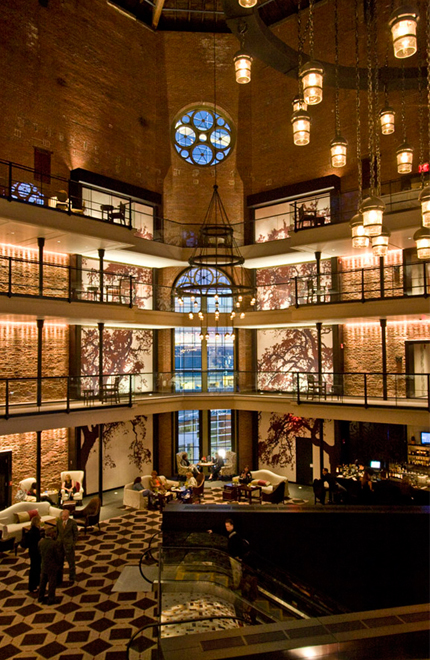 The building re-opened in September of 2007 after a five-year, $150 million renovation, as the Liberty Hotel. Our night started with a 'Harvest Margarita' pictured below and a Besame, both were delicious.
We then moved into CLINK. to commence our dinner.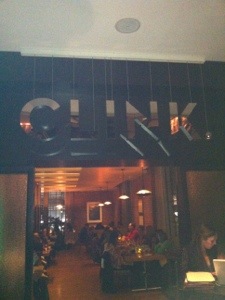 I was very happy to see they offered gluten free bread to start our dinner (along with normal bread)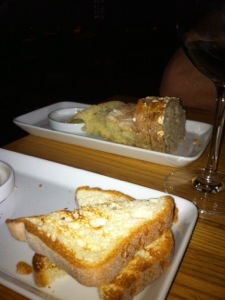 We also found an exquisite bottle of wine to take us through the evening, it's called Darioush (neither of us had it previously and it pleasantly surprised us.)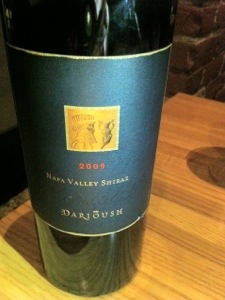 In regard to food, we started with the Beef Tartar (a little too pureed for our preference) though the ice cream on top was a unique pairing that went well with the overall dish.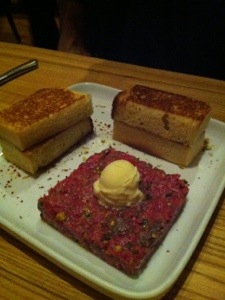 When asked between the Tuna Sashimi and the Octopus with Yucca, the waiter said, hands down if you like Octopus this is the best in Boston. While it was good especially when compared with others I've had in Boston, I have had better in Argentina.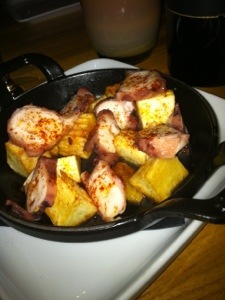 Our main dishes were another beef dish, and the scallops, both were good, but nothing off the chart. My scallops were especially interesting as they were accompanied by a mix of raw mushrooms and carrots, thankfully I like raw, for those who don't this may be a little to overpowering to be bearable.
Overall, dinner was nice, the atmosphere entertaining and the wine and cocktails even better. We arrived for a 6pm reservation, the place was packed (Saturday night) by the time we left which was around 9PM. I recommend booking a reservation for CLINK. and heading over early to get a drink at the Lobby Bar and take the architecture and crowd in at your leisure.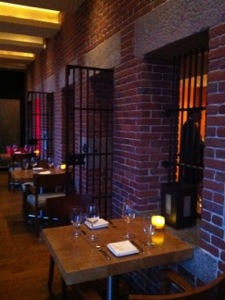 :
Boston