by supershag on Oct.14, 2012, under Airline Club Room, Atlanta, Beer, Cocktails, Coffee, Free Wi-Fi, Pastries, Wine

Good size club room located at A17.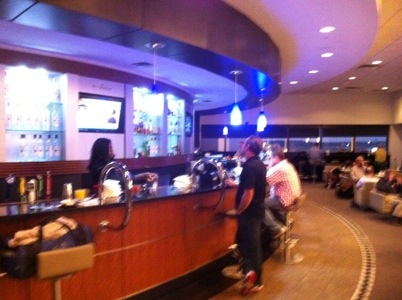 Well stocked bar with certain complimentary drinks. This does not include Bushmills or Ciroc which only become available after 12pm ( me and puff diddley or whatever he is now called are not very happy with this arrangement )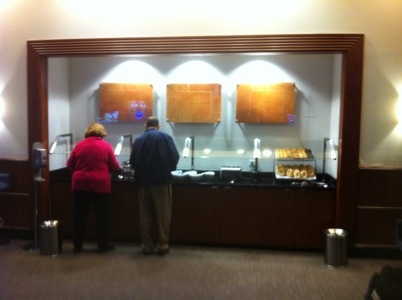 Food station is very basic.

Does include plenty of charging stations.
Overall no problems but no frills either.

:A17, Atlanta, USA