by supershag on Oct.13, 2012, under Boston, Sushi, Wine
Douzo does fantastic Sushi in Boston Back Bay, it's an all around convenient lunch spot with a comfy bar space as well as a larger dining area for those not inclined to sit on bar stools! The service is fast and the quality is fantastic for the price. I started with the Shiitake Mushroom soup which was excellent and perfect effort to fight off all those cold germs people keep coughing onto me!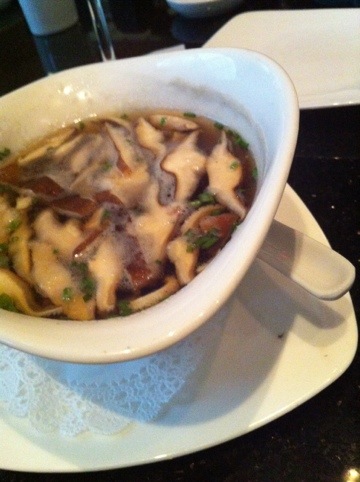 I washed this down with a glass of Cabernet Sauvignon: Joel Gott which also helped warm me up on this cold damp day in Boston.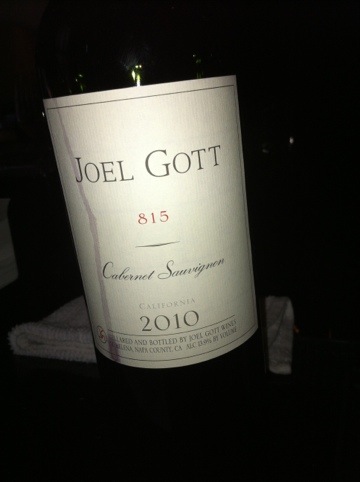 Lunch specials here are great and filling, this was the bento box!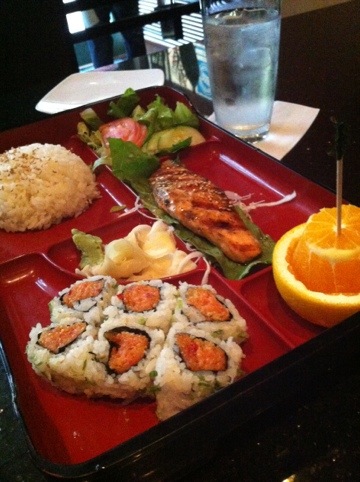 I opted to follow my soup with a nice tuna and avocado role as you can see, they didn't over fill it with rice, which always leaves a smile on my face.
Overall our lunch was delicious and we found ourselves chatting for over an hour as the restaurant buzzed around us, I highly recommend stopping in for lunch, I'll have to try them out for dinner soon.

:
Boston Back Bay