by supershag on Oct.07, 2012, under Beer, Boston, Champagne, Cocktails, Egg Breakfast, Hamburger, Happening, Music, Roof Deck/Patio, Salad, Wine
We stopped in here for Sunday brunch, and thanks to Daren's help we started out with a glass of the 2010 Kunin Pape Star and bottle of the Digfish ale.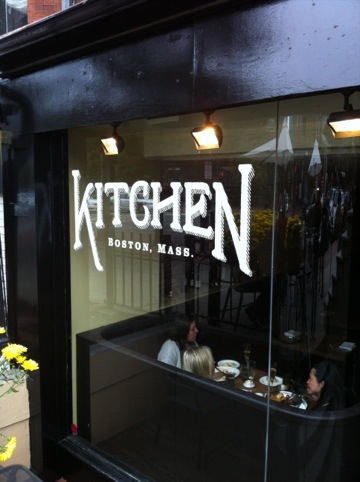 This spot had been open as 'Kitchen' since June of 2011, previously it went under the name Pop's, which I still remember the mouth watering pulled pork sandwich I had!

We had the omelette, bibb salad and hamburger Yorkshire style.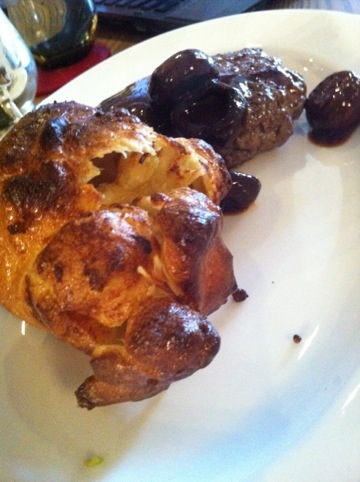 we then followed this with a Singapore Sling: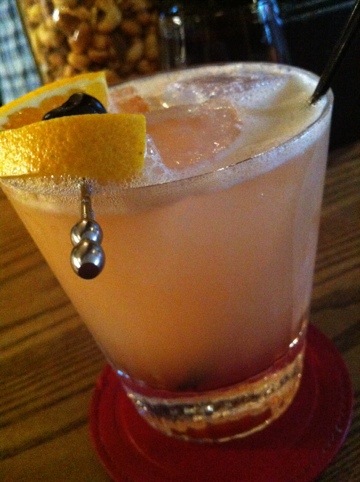 followed this with a Moscow Mule (forgot to take a picture) and then a 'Sparkling Cloister' (champagne cocktail)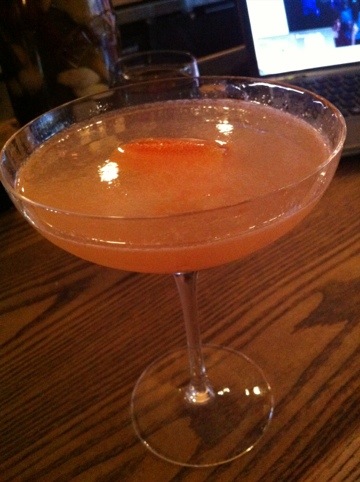 while listening to Ray Charles on LP!
and following all of this with a 'Hemingway Daiquiri' a little to tart for Chris…but I loved it.


As you can see this place had a vibe that kept us there all afternoon, Daren was an equally entertaining bartender and turned us onto a new must have App for the local cocktail scene lover, checkout GetOnTheBar and you'll see what I mean. Not to mention the fun loving crew that inhabited the rest of the kitchen (you see here chef finding a way to insert some brandy into his meals) asking politely of course as to make sure this would not hinder the bar that evening.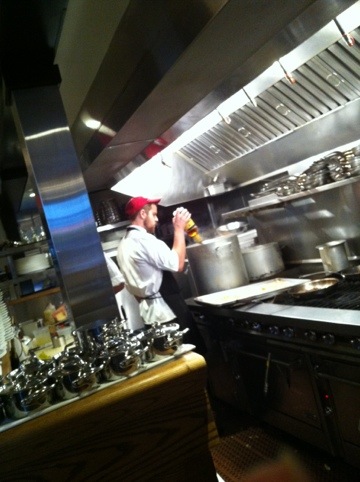 We finished the afternoon up with a tall cup of black coffee, I highly recommend stopping in for a bite to eat or an entertaining drink and conversation with the bar men at Kitchen Restaurant in Boston's South End it's at 560 Tremont Street (Previously 'Pop's' restaurant was situated here.)

:
South end boston