by supershag on Nov.18, 2012, under Beer, Champagne, Cocktails, Free Wi-Fi, Parking/Valet, Steak, Tuna, Wine

The Hubbard Grill is located in the trendy Short North district of columbus. It is about a 10 minute walk from the Hyatt which is home to the Ohio Star Ball.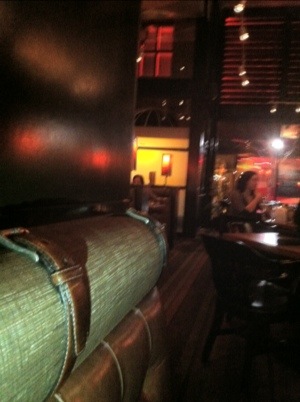 The building started life as a Chevvy dealership and some of the original fixtures have been left.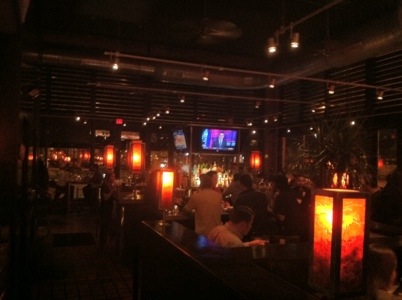 The bar area is quite noisy so if you want to talk try and grab a booth.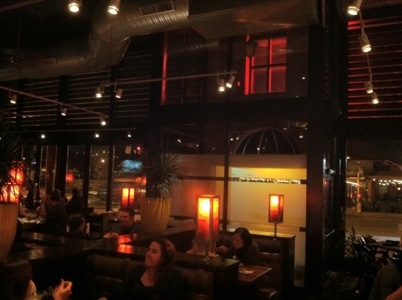 Food is well priced and portions are very generous.

The food was excellent.

The rib-eye was done in a Marsala sauce with fingerling potatoes and was really tasty.

Pepper crusted Ahi Tuna with jasmine rice was as good as I have ever had.

Drink selection was well priced and features some American gems such as the Sophia Coppola sparking complete with straw.

Beer selection was very good and Curtis our server very kindly gave me a small tasting of different columbus beers. I really like the elevator brand.
Service was great and atmosphere very good. Will definately be back here.
To make a reservation

:Columbus, Ohio, USA