by supershag on Jun.08, 2013, under Beer, Cocktails, Puerto Rico, Restaurants, San Juan, Puerto Rico, Steak, Swanky, United States, Vegetarian
Since BLT Steak is in the Ritz Carlton adjacent to the El San Juan Hotel where the Caribbean DanceSport Classic is held, we stopped in for a late dinner at the bar.
They had a limited wine list by glass, but we found something to accommodate the wife.
Vegetable chopped salad and huge baked potato, they were both absolutely wonderful!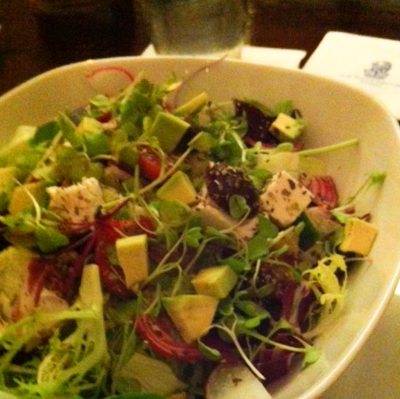 Potato before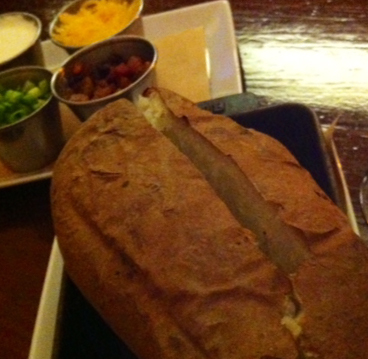 Potato after
Hanger steak was average and a little tough, they didn't get my request right to not include the butter… Have to say this was not as good as the one at our local the Navy Yard Bistro in Charlestown, MA!
Tried the Old  Harbour Pale Ale.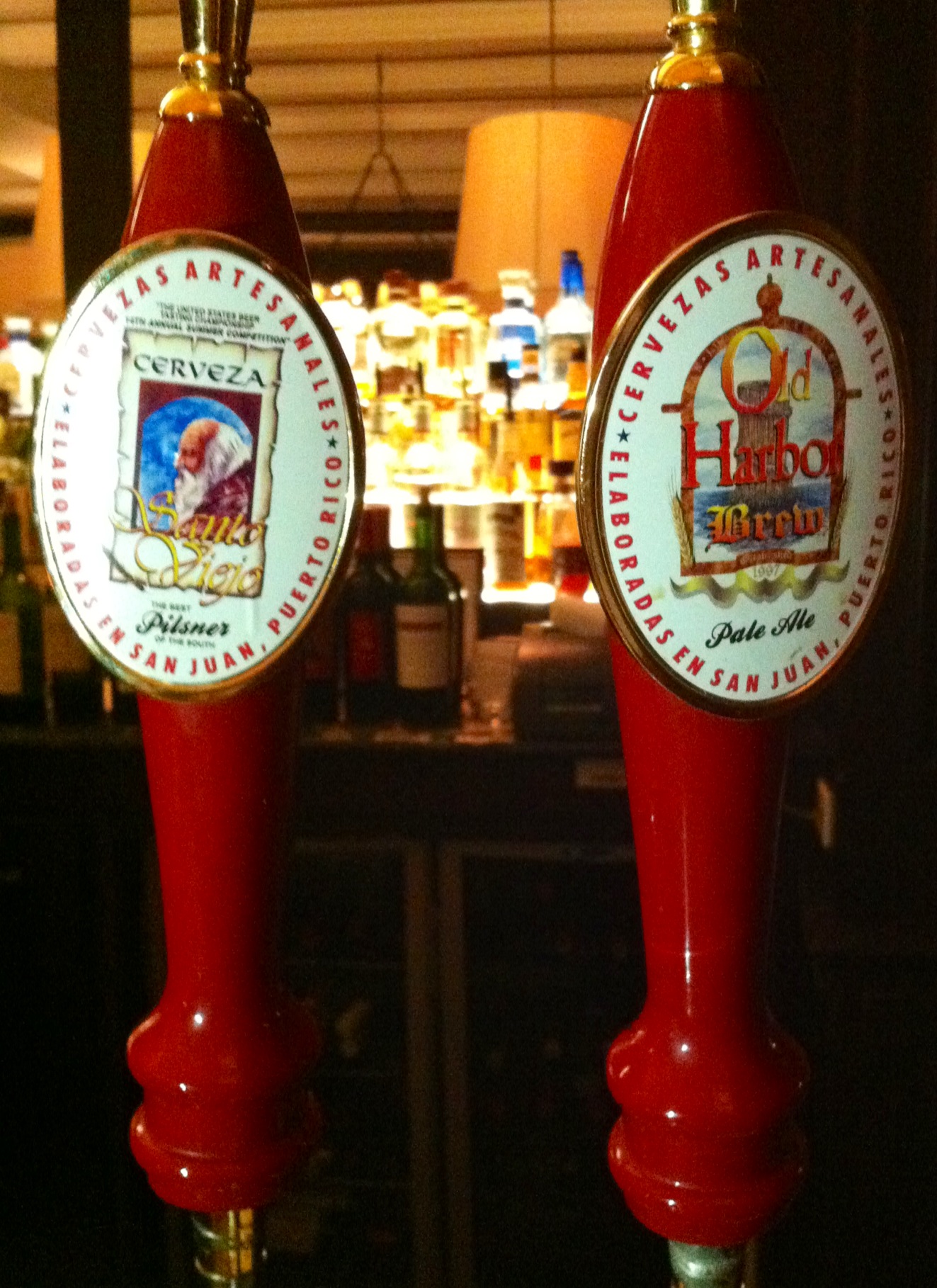 Checkout the menu and make a reservation at BLT Steak San Juan Puerto Rico. It seems the best part of BLT Steak San Juan were the vegetables, who would have guessed!

:Puerto Rico, San Juan