by supershag on Jun.07, 2013, under Champagne, Puerto Rico, Restaurants, San Juan, Puerto Rico, Scallops, Tartar
After a long walk from our hotel the El San Juan Hotel & Resort we ended our day at a nice French restaurant Trois Cent Onze in Old San Juan.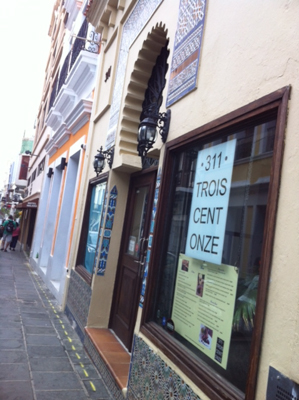 They have Moët for $15 a glass.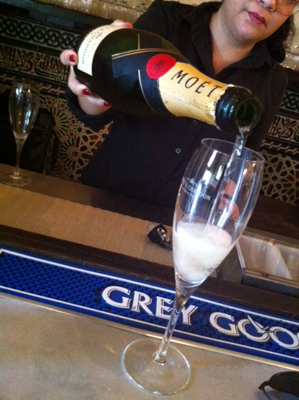 We grabbed a scallop and tartar appetizers to hold us over until dinner:
The space had a french feel with a contemporary edge, the light bulbs at Trois Cent Onze gave a nice twist.
Checkout  311 ~ Trois Cent Onze  the next time you're in Old San Juan, Puerto Rico