Tag: Houston Galleria
by supershag on Sep.01, 2012, under Beer, Cocktails, Happening, Houston, Novelty, Parking/Valet, Salmon, Steak, Texas, United States, Wine
New Address 1008 Prairie Street | Houston, TX 77002
Prohibition Website
Stopped by this place when it was next to the Galleria in hopes of getting into the sold out burlesque show via the waitlist. We were able to sneak a peak at the show (even though we didn't make the waitlist)
This is a happening old time speakeasy style bar and restaurant. The bartenders have a dress code that identifies their skill levels: vest = first level, suspenders the next level, all black with suspenders = mixologist.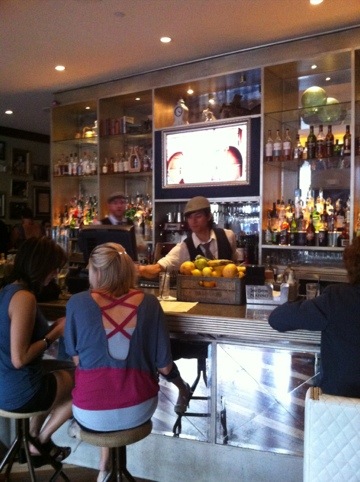 I started with a 'Southern Lady'

It was a little to strong for my taste, moving on to some wine from their fun selection which also features the beloved Chimay!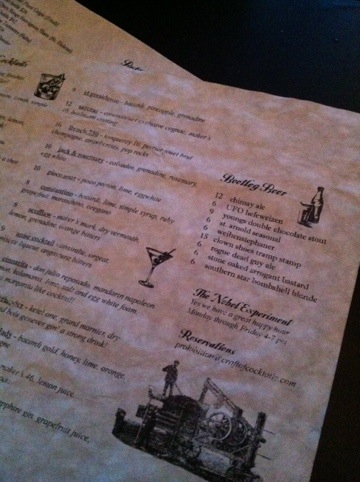 We started with the Caprese Salad and the Wasabi Calamari

Finished with the Truffle Mac and Cheese (which left something to be desired)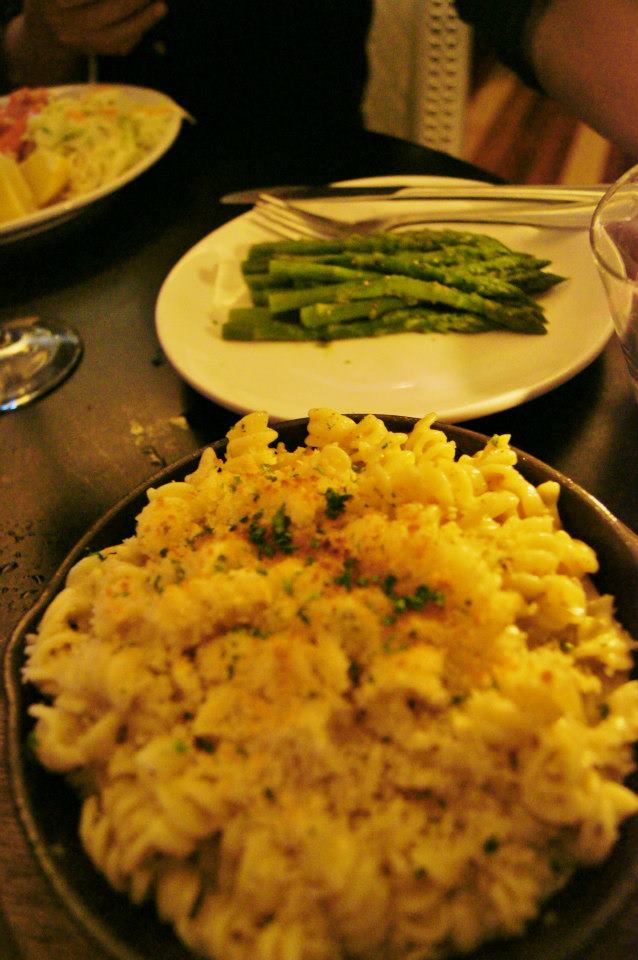 Surf & Turf (mostly turf with extra seasoning)
King Crab Role without the roll! (Best Crab I've ever had!!!!!)
Next time I'm in Houston I wouldn't think twice to come back, we had a great time and were surrounded with a fabulous energy (reminded me of one of the SupersShag pole showcases a few years back great taste and good friends) I recommend you book a reservation at Prohibition or just show up at the bar and see what you can get!

Leave a Comment
:Houston, Houston Galleria, Texas
more...