Tag: North End
by supershag on Sep.13, 2012, under Boston, Cafe, Coffee, Coffee Shop, Dessert, Novelty, Pastries, Restaurants
A must go for the Boston tourist, with friends in town from Liverpool, we ended up stopping by Mike's Pastry in the North End of Boston for as they put it 'an unforgettable cannoli'
The line at Mike's on a Saturday or Sunday will be out the door and to the end of the block, we went on a Thursday around 11AM, walked right in and grabbed a table.
OREO Cannoli…need I say more? Although it's not my type of treat, they were 100% satisfied with this creation!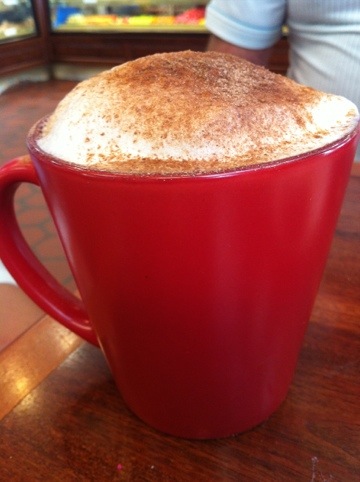 A latte to top it all off, which was just what I was needing!

Leave a Comment
:
North End
more...