Cambridge
by supershag on Oct.07, 2012, under Cafe, Cambridge, Dairy Free, Gluten Free, Happening, Organic, Restaurants, Roof Deck/Patio, Salad, Vegan, Vegetarian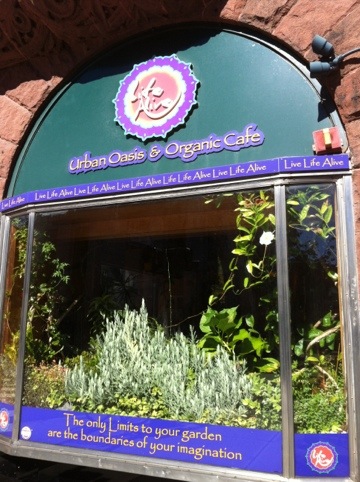 A fantastic find for the vegetarian organic food lover!!! The taste of freshness in this food will stay with you for at least a week after you've eaten here. I went on a late Sunday afternoon and the place was pack with a line nearly out the door! The vegetarian menu of deluxe organic options is also supported with a robust smoothie menu.
I started with 'The Innocent' a flaxy Nutri-Nama sauce seasoning sweet corn, shredded carrots, broccoli, kelpy yeast & tamari almonds over quinoa.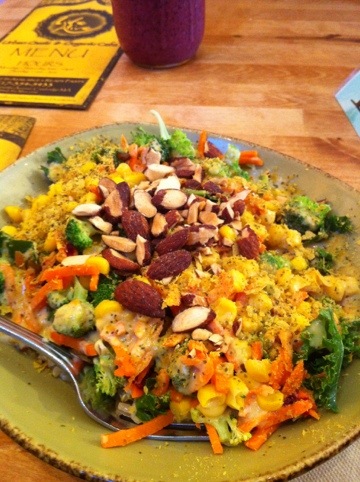 My friend also had the Flourish Alive smoothie, a blend of berry kombucha, blueberries, mango, lemon, avocado and maca, it was DELICIOUS!

While you can't make a reservation as it's similar to walking into a Starbuck's, putting in your order and having it rrive at your table in 10 minutes, you can order takeout!!!
They have locations in Lowell, Salem and Cambridge MA, I've only been to the Cambridge location:
Life Alive – CAMBRIDGE, MA:
765 Mass Ave
617-354-5433

Leave a Comment
:Boston, Cambridge, MA
more...