Tag: Copley Square
by supershag on Oct.18, 2012, under Boston, Happening, Hotels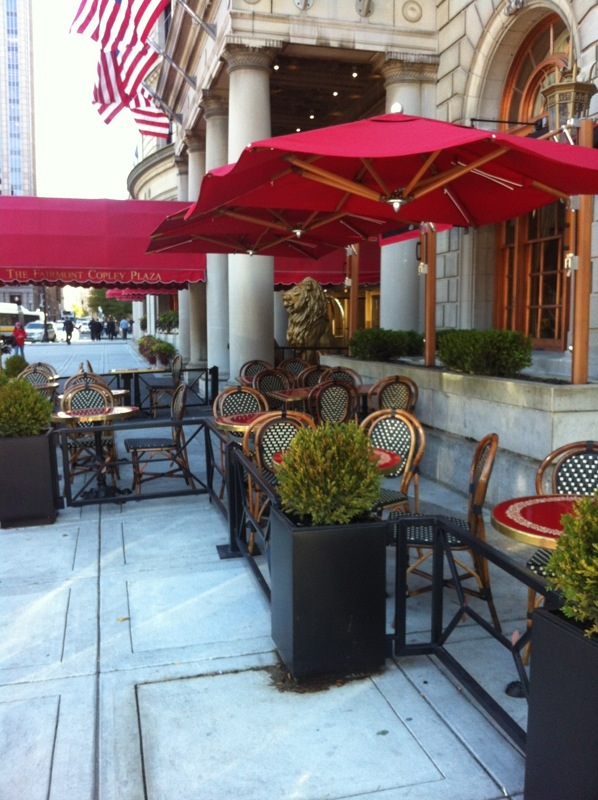 Stopped in to the newly renovated Fairmont Copley Hotel, previously the 'Oak Bar' now called to 'Long Bar' with branding of the Oak Kitchen for lunch during the work week. The space is new and fresh with a hint of the classic with the remaining ceiling work that has been left intact. Our meal started with a parmesan role with an aioli sauce.

I had the halibut as my main dish, minus the breadcrumbs and with the butter sauce on the side. It was delicious as it came with nice spices and served over sautéed vegetables.

Stop by the newly renovated Copley Plaza Hotel's Oak Long Bar + Kitchen for lunch or a nice glass of wine.

Leave a Comment
:
Copley Square
more...
by supershag on Sep.11, 2012, under Boston, Happening, Salad, Wine
New spot in Boston, big lunch time and after work crowds. Outside seating area is sometimes tough to get into because of privately booked events. With this being the most windy area in Boston I'd prefer to sit inside anyway.
I had the fish of the day which was excellent, a nice piece of Grouper on sautéed vegetables with a chorizo sauce

We also had the shrimp salad which unfortunately had far to much salt to be enjoyable.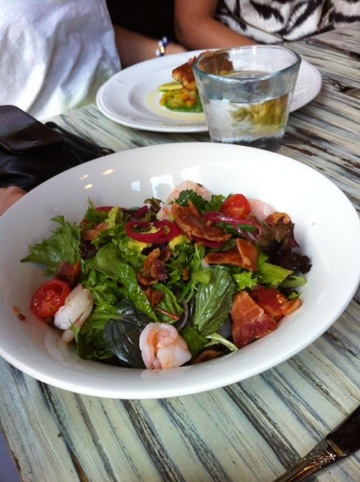 I had a glass of the El Coto 'Crianza', Tempranillo (Rioja) and loved it!
Overall the service was a tad bit slow and we had a few issues with our order, they kindly comped us for these which made up for the distress. I'll probably be going back but this spot is not on the top of my list, if you want to stop in make a reservation at TICO restaurant before showing up as it can get crowded fast with the work crowd.

Leave a Comment
:Boston, Copley Square
more...