by supershag on Jan.29, 2012, under Beer, Bellini, Champagne, Happening, Roof Deck/Patio, Steak Frites, Swanky, Wine
What a great restaurant . Not at all what I expected to find in Savannah. Located at the tip of Forsyth Park it is located in a charming old building.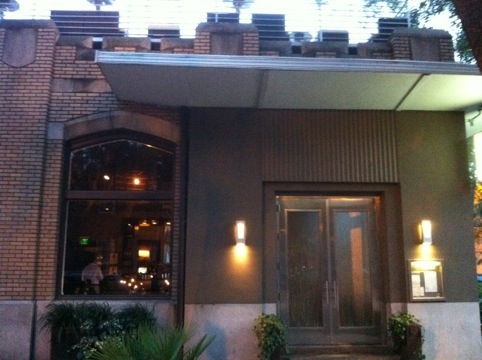 The interior is very cool in a very contemporary way and would not look out of place in New York.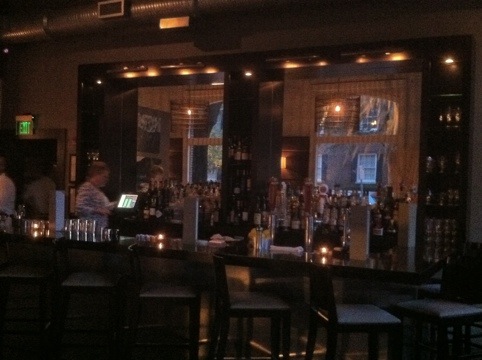 I really liked the lighting which created a very soothing atmosphere

This is not a cheap restaurant with prices on a par with Boston . The food is all locally produced(well most if it is) and the service was excellent.
They carried my favorite beer which made the visit worthwhile by itself.

I started with quail stuffed with chorizo which was excellent.

My main course was steak frites.once again this was great.

After dinner I had a couple of drinks on the roof-deck which was very cool.

The trees surrounding the roof were very interesting. Oaks covered with Spanish moss.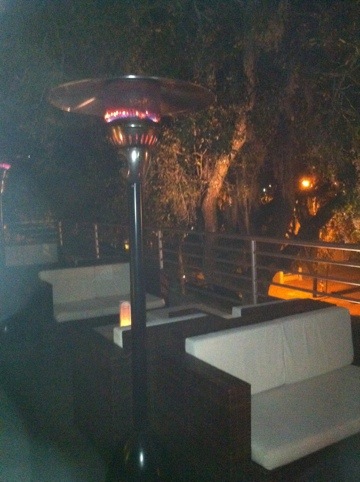 Just visited again in Jan 2013.
Some new dishes which did not disappoint.
Deffo 2 thumbs up from me.

Strawberry salad was very good.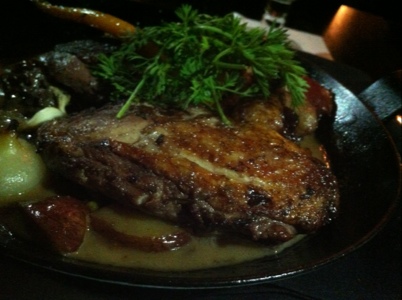 Coq au Vin was not that tasteful at the beginning . As the meal cooled it became more flavorful . Quite light not as rich as the usual coq au vin offering.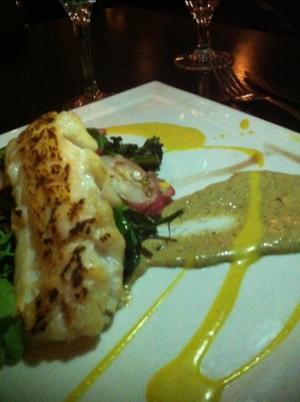 Tile fish with curry was an interesting combo but tasted very nice.
To make a reservation

:GA, Georgia, Savannah